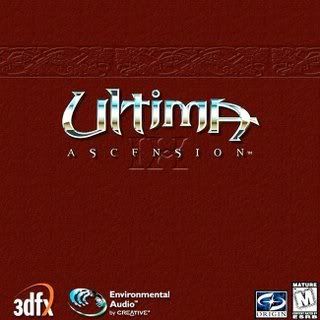 In Ultima IX, the lush vegetation, rolling hills, mountain peaks, and classical architecture that lend the fantasy world of Britannia its distinctly plausible appearance all serve to effectively convey the seamless alternate reality that Ultima fans have always hoped to see. Although you can't see very far into the horizon no matter how you adjust the view setting, the sheer detail in any single location in Britannia is impressive.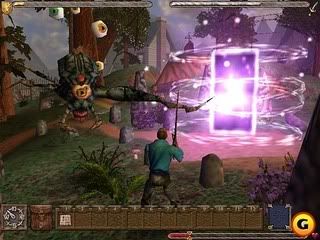 The world is never static; birds and butterflies flutter about, the weather and ambient lighting change slowly as the day passes, and the scenery is consistently unique no matter where you are. There's plenty of detail whether you're outdoors or not. You'll also find yourself traveling beneath Britannia, and what you'll experience in its various subterranean settings, such as catacombs, sewers, and prisons, is nearly as diverse and impressive as the plains, swamps, and snowfields on its surface.
And for you people who are as old as me and played Ulitima III on the 51/4 disc for C64, this is the last game made in the Ulimta series since Ultima On-line is out. Enjoy.
NOTE: this game may not work on vista. i m not 100 % sure