This game features an underground import racing scene, on which the player's main objective is to gain respect and affection of various females in the city. This is featured in a way that the player must win a variety of respect challenges to attract girls and maintain a good victory streak in order to ensure that they remain with the player. Once in their car, the girls will present the next open race that the player enters. As the player continues to win races, dance videos will be unlocked for viewing.
The game has 50 licensed cars from a variety of manufactures, including models from Toyota, Mitsubishi, Lexus, Subaru, and Volkswagen. SRS also features a car damage model that forces the player to drive carefully, heavy damages may impact car performance and heavy repairs may drain the player of money earned from their last race.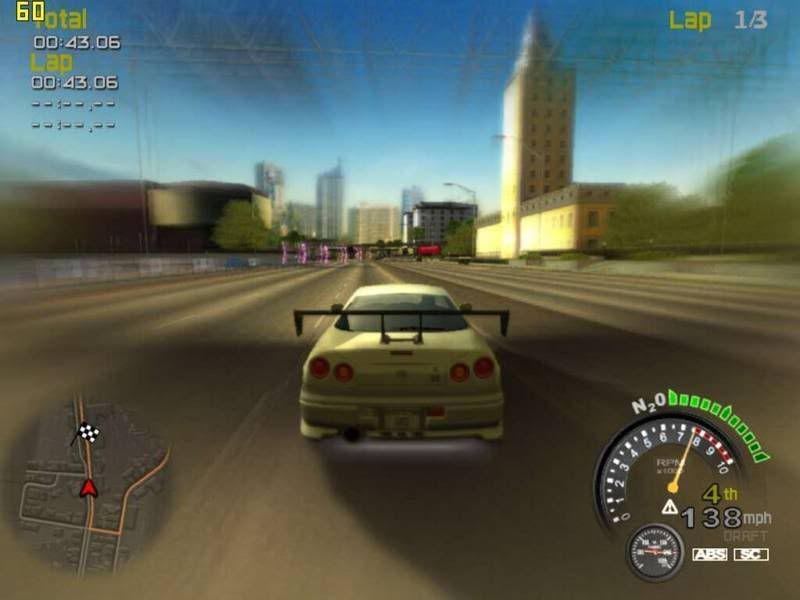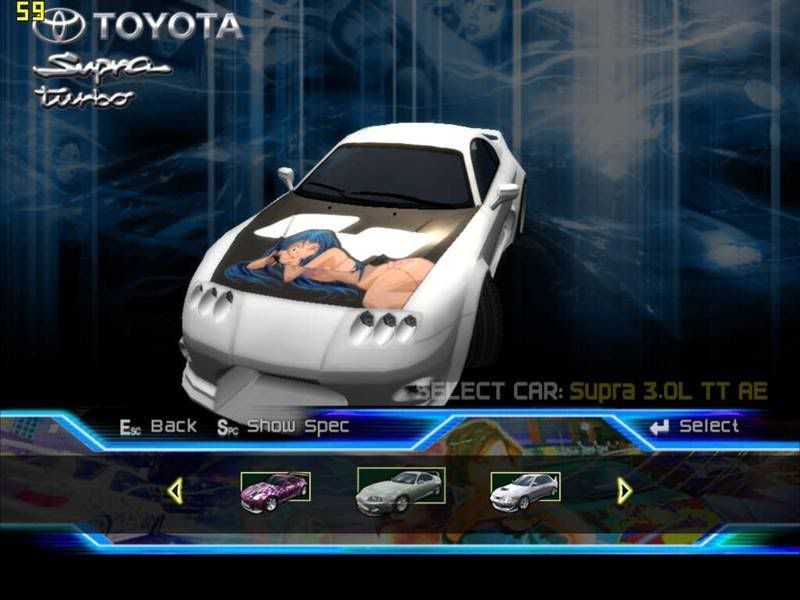 1. Supported Operating Systems
Windows 98
Windows Millennium Edition
Windows 2000 Professional (Workstation) plus SP3
Windows XP (Home & Pro) plus SP1
2. Minimum System Requirements
1GHz Pentium / Athlon CPU
256MB RAM
4x CD/DVD Drive
32MB DirectX 100% 9.0b compatible video card*
DirectX 9.0b 100% Compatible 16-bit Sound Card
2GB Uncompressed Hard disk space
3. Recommended System Requirements
2GHz Pentium 4 / Athlon XP 2000+ or above
512MB RAM or above
8x CD/DVD Drive or above
64MB+ DirectX 9.0b compatible video card*
DirectX 9.0b 16-bit Sound Card with HW accelerated Surround Sound
2GB Hard disk space
* Supported 3D Graphics chipsets:
Intel(r) 865
Intel(r) 915
NVidia(r) GeForce3 Ti Series
NVidia(r) GeForce4MX Series
NVidia(r) GeForce4 Ti Series
NVidia(r) GeForce FX Series
ATi(r) Radeon 7500
ATi(r) Radeon 8500
ATi(r) Radeon 9200
ATi(r) Radeon 9500
ATi(r) Radeon 9600
ATi(r) Radeon 9700
ATi(r) Radeon 9800
ATi(r) Radeon X300
ATi(r) Radeon X600
ATi(r) Radeon X800
game download
extract files using 7zip
rename bin files. just remove site name from filename.
mount image using daemon tools.
pass: www.freepcgames.kirod.com